Quantity
Unit price
to

1

€84.00*

to

3

€57.00*

to

4

€38.00*

to

9

€29.00*

to

19

€18.00*

to

29

€11.90*

to

74

€10.90*

from

75

€9.90*
Available, delivery time 5-15 days after receipt of your print file
| | | |
| --- | --- | --- |
| Quantity: | Unit price: | Total price: |
|   |   |   |
Product information "Counter display A5 portrait"
Custom printed. High quality Counter display for an attractive product presentation.
The quick and favourable product presentation:

Attractive product presentation

Set with step and bottom insert

Dimensions: 224 x 162 mm,
(also optimal for the presentation of A5)

Printed on all sides with attached topcard
Counter display dimensions

Width
162 mm
Depth
224 mm
Height with Topcard
350 mm

Inside dimensions

Width
154 mm
Depth
216 mm
Height (with inlay)
208 mm

Step

Depth
108 mm
Height step
80 mm
Height back step to the topcard
130 mm

Removable inlay

Front height
35 mm
Back height
2 mm

Border without inlay

Height
35 mm

Attached Topcard

Height
150 mm

Material

Display
E-Flute
After placing your order you will receive the upload-link, the contour and the data sheet for creating the print file by email.


Standard packaging: We pack your displays flat, as economical as possible in packing units in cardboard boxes
Single packaging: We pack each display flat, individually in a cardboard box. The boxes are also ready for further dispatch.
https://displayshop.spot.de/media/77/fd/1a/1619015579/thekendisplay_A5_hoch.pdf
Counter display
Topcard
Step
Insert
Counter display A5 portrait
Custom printed topcard. Set with step and bottom insert. High quality and reasonably priced Counter display for an attractive product presentation.The quick and favourable product presentation:Useable with step or bottom insertAttractive product presentationReasonably pricedDimensions: 162 x 224 mm,(also optimal for the presentation of A5)Printed on all sides with attached custom printed topcardPacking unit 50 pieces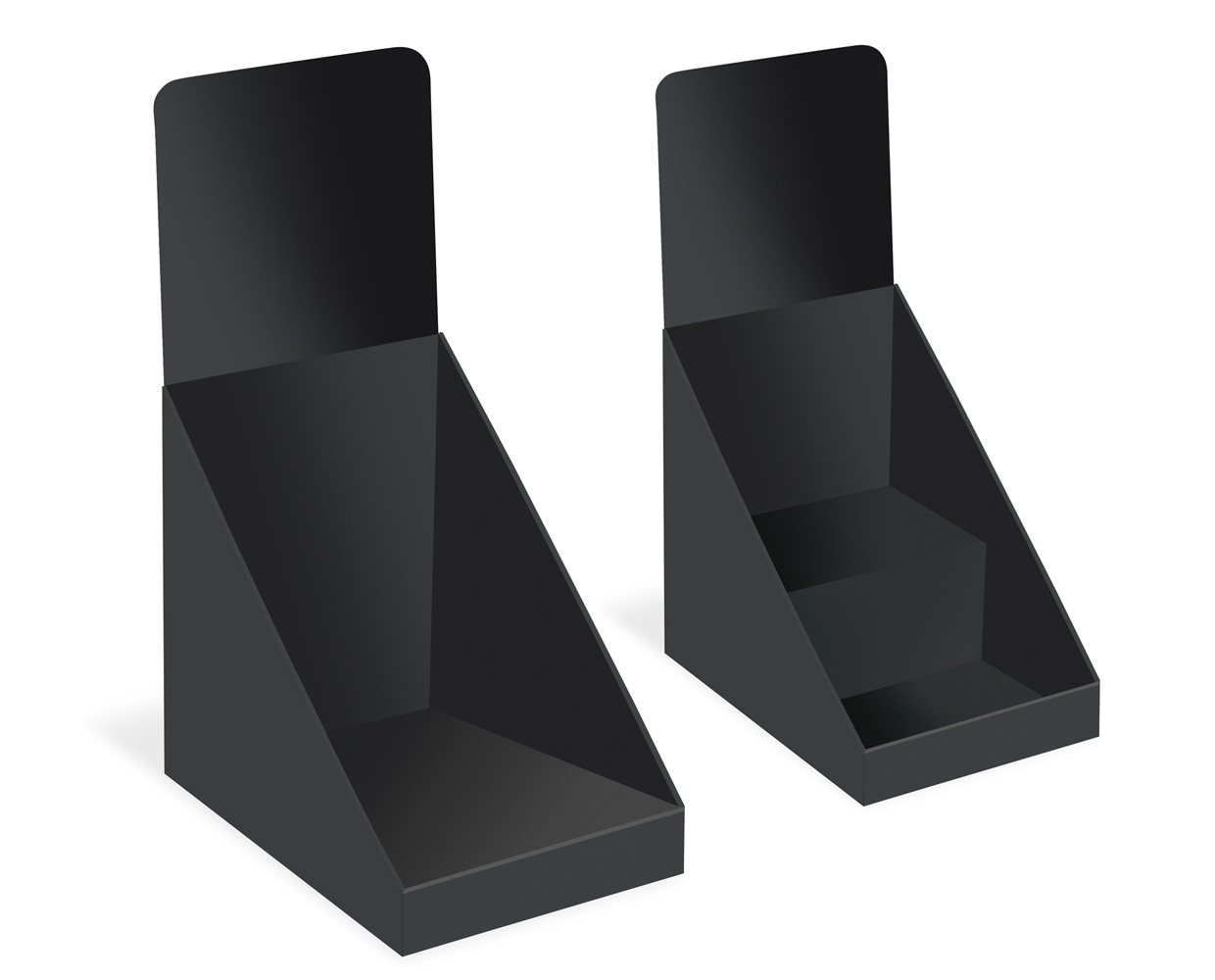 Counter display A5 portrait
Set with step and bottom insert. High quality and reasonably priced Counter display for an attractive product presentation.The quick and favourable product presentation:Useable with step or bottom insertAttractive product presentationReasonably pricedDimensions: 162 x 224 mm,(also optimal for the presentation of A5)Printed on all sides with attached TopcardIn stockPacking unit 50 pieces